Why Choose Little League?
---
---
The sun is shining, the birds are singing, and Spring is almost here!
We want you and your children to choose Little League as your summer sport!
Here is why:
It's affordable!
Fees are low so leagues have more money in their fund to deal with important items such as operating costs, equipment, and safe facilities.

It's easy!
Chartering with Little League is really very simple. For many leagues, the chartering process takes less than two weeks.

It's for everyone!
Programs for boys & girls ages 4 -16;
The Challenger Division provides opportunities for boys and girls who are mentally or physically challenged;
Little League provides a healthy combination of community-based programing by offering regular season play among local teams and access to the world's largest youth baseball tournament for more advanced players.

Instant recognition!
The words "Little League" have symbolized the very best in youth sports for more than 75 years. Little League is played in more than 75 countries.

The World Series!
A true World Series is played in four divisions of baseball and four divisions of softball. Making it the granddaddy of all youth sports world championships, the Little League Baseball World Series in Williamsport, Pennsylvania happens to 16 communities around the world each year.

Little League Pays You for Travel!
Once you advance, travel expenses are paid by Little League to travel to Canadian Championships as well as World Series for a nominal entry fee.
Supplies!
All Little League teams receive rule books and other pertinent information for each team.
Training & Education!
Little League offers clinics and seminars at various locations across the country each year for league volunteers;
Our successful Teaching for Tomorrow program offers Little League managers and coaches a training flipbook that includes various age-appropriate drills;
Free access to Little League University's Resource Centre for all chartered leagues.
Rule Changes!
Through the Little League International Congress, local league volunteers have a democratic voice in changes to the rules and regulations.
Boundary Protection!
No Little League program can "raid" players from another Little League program. In fact, the same rules and
regulations apply to all chartered Little Leagues worldwide.


Some information on Little League from Little League Canada: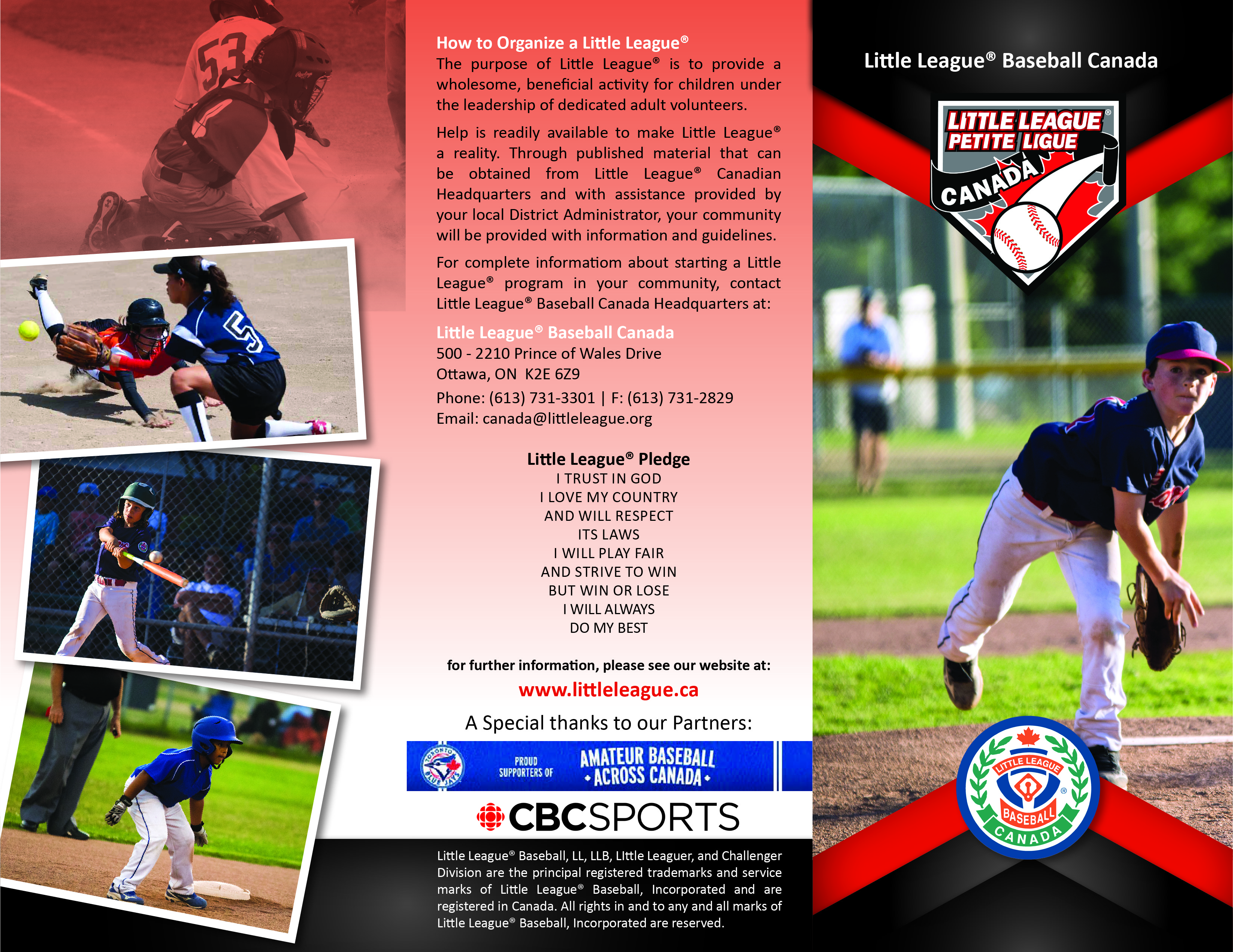 To register for Little League, check out the Registration Article from a couple weeks ago to find your district and keep your eye out for registration release!